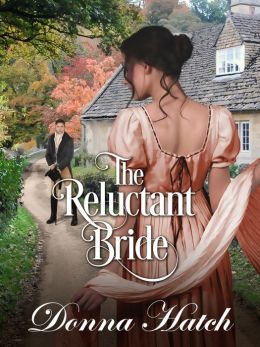 The Reluctant Bride by Donna Hatch (a very short story)
Summary from Goodreads:
Fleeing a looming marriage with a terrifying man, Abby meets a mysterious stranger who makes her a startling proposition.
Read January 2013
Free e-book for Nook
3 Stars
My Review:
This is a very short story that I got for free from Barnes and Noble on my Nook.
It is short and sweet. It isn't anything particularly special or outstanding, but it was a cute read that I enjoyed for the 30 minutes it took me to read.
Warnings: None
I would let my 14 year old read this book.