BOOKSHOP TALK hosted a summer giveaway and guess who was one of the winners?
I could choose one book on their site that has been reviewed or the author has been interviewed. You know I love Shannon Hale. But, did you also know my 12 year old daughter loves Shannon Hale too? Well, she does.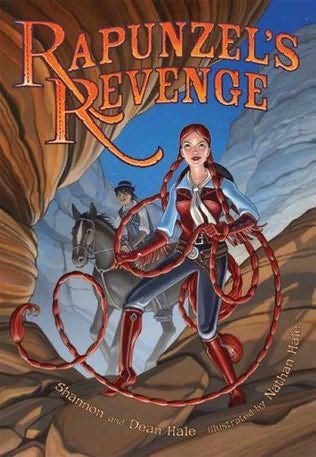 About 4 years ago Julia started reading Rapunel's Revenge. I had never seen Julia read like that. She didn't put it down! As soon as Calamity Jack came out, she read that one too. At the library, she often picked them out, over and over again. About 2 years ago, I finally bought Julia Rapunzel's Revenge, but we still don't own Calamity Jack.
When I won this summer giveaway, I decided we needed to get Rapunzel's companion. So now we own Calamity Jack! It came in the mail today.
Thank you BOOKSHOP TALK!