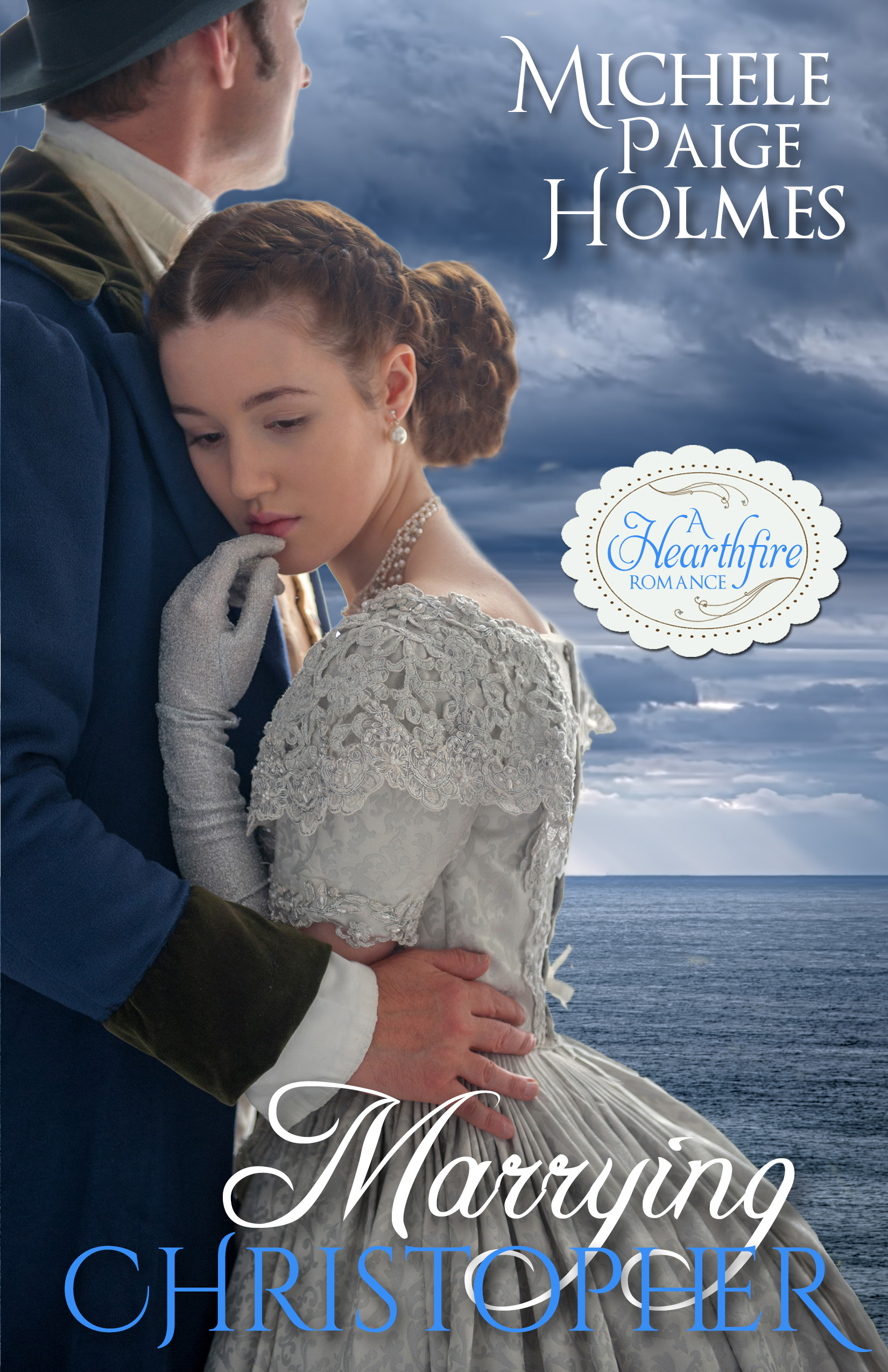 Marrying Christopher by Michele Paige Holmes
Summary from Goodreads:
Having seen both his sisters Grace and Helen happily married, Christopher Thatcher is free to pursue his dream of life in America. With adventure in his heart and mind, he boards one of the first steamships set to cross the Atlantic in the record breaking time of only twenty-five days. Within the first two of those, his resolve—to avoid women and the complications they often bring to a man's life—falters when he meets Marsali Abbott, a young woman with a past even more troubling than his own. Whether from years of habit protecting his sisters, or simply because he feels drawn to Marsali, Christopher chooses to help her and becomes her friend. As the truth about what awaits Marsali in America becomes evident, he is faced with a more difficult choice, one that will impact their lives far beyond four weeks together at sea.
4.5 Stars
Received ebook in exchange for an honest review.
My Review:
Ahhh, I love a good, clean romance. This is the third book in Michele Paige Holmes' "A Hearthfire Romance" collection. Although each of these three books can be read separately, I feel that they are best in order. They are chronological and the characters do develop as the books go on.
Christopher Thatcher is such a likable character. I root for him in whatever his pursuits are from the beginning of the story. I want to see him happy. Marsali is much like Christopher. She comes from a mixed background, both gentry and then poverty as a servant for her aunt and uncle. Christopher wants to make it on his own, become his own man. Marsali is the same. She is finally escaping her aunt and uncle. However, she has 4 years of indenture at the end of her trip. From the very beginning of the story, from the moment these 2 meet, they find they have things in common, they develop a friendship, and then more. I enjoy watching their relationship develop.
I ache for these 2 characters when they arrive in America. Through a series of unfortunate events, they are separated. I hate seeing all of the conflict, but at the same time, I know that that is a part of the story and development of these 2 characters. Sometimes I want to strangle some of the characters! Ugh!
One of the things I really love about these 3 books, is they have happy endings. I don't consider this a spoiler because if you have read Michele Paige Holmes' books, then you know they will resolve in a positive way. At the same time, I wish that the ending had a bit more to it. I don't know what that bit more is, but I wanted more. Maybe it is just that I didn't want this set of characters and their stories to end.
This author has other stories coming out as parts of collections. I look forward to reading more by her.
Warnings: None
I would let my 17 year old read this book.